Black Dyke Mills Band Shop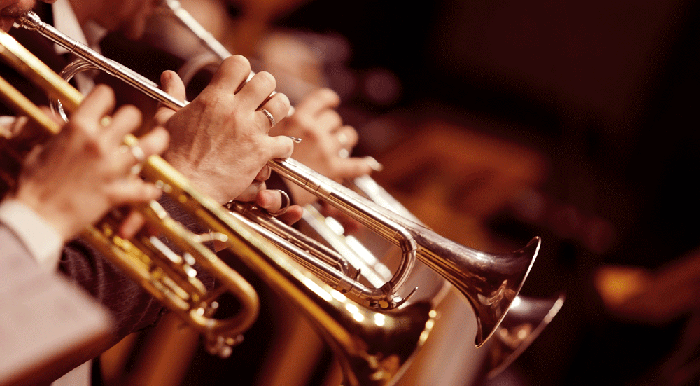 John Foster & Son Black Dyke Mills Band established in 1855 became world famous and are still successful to this day long after the mill, whose workers formed the band, closed.
I was given paperwork, an address, and told that I would be working with one of the new engineers as part of 'mutual training', so I set off and drove my motor bike to Black Dyke Mills band shop, Sandbeds in Queensbury.
The new shop had many items of memorabilia from the years of success the band has enjoyed, cups, medals, plates etc along with photos of the band. It also sold music LPs, tapes etc. and other items for tourists visiting the area.
We had not been on site more than two hours when I started to drill a hole with my brace and bit, this was for a contact in the inner entrance polished oak door to the shop (battery drills had yet to come).
The standard double pole magnetic reed switches used by Chubb required a one inch hole in the frame and an aligned hole in the leading edge of the door, alternately the contact could be located in the transom and top edge of the door providing it was within nine inches of the opening edge.
I had selected my best Wm Ridgway 1066 pattern single flute short bit and started to drill the transom, suddenly there was a blinding flash, a loud bang and all the power went off to the premises.
A few seconds later the emergency lights switched on and Peter was looking in my direction, he could not help but laugh as I was a sorry site.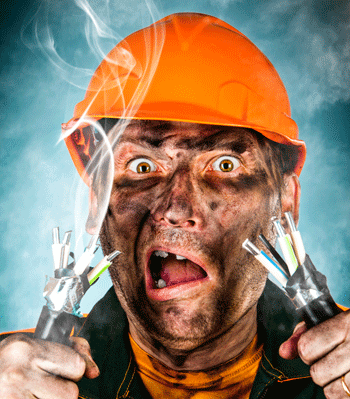 My hands, arms and face were covered in black soot, smoke was rising from the hole I had drilled and from my hair, my drill bit was blackened and all that remained was a stump
The proprietor was not so amused, his till had stopped working along with everything else in the building and he was not finding this funny at all.
Peter and I looked around and found the fuse box, we were able to restore power to most of the premises, however upon closer inspection and the removal of the architrave, we discovered a six millimetre twin and earth cable had been
run across the top of the transom, a location where cables should never be.
As luck would have it, the electrician was just completing some work in the other half of the premises, he had to replace the cable and commented on how lucky I had been.
The brace and bit were all made of metal apart from the handles, had I been touching any metal part I would have received a substantial electric shock.