Caught by the dog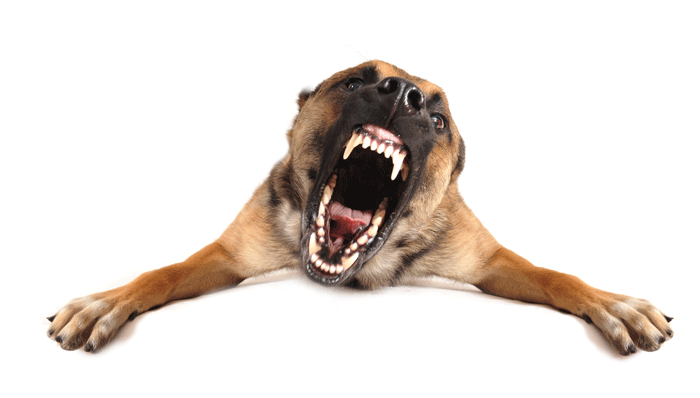 Peter was a new engineer to Chubb when I was sent out to help him working on a large house.
Every day, when we arrived there was a massive commotion as the customer locked the dog in a room in the cellar.
Peter owned a dog, so was not concerned about a dog on the premises, however the dog would go mad every time we went past the door, Peter even encouraged this by scratching the door with his fingernails. I said to him, that dog will eat you alive if it gets out, Peter shrugged and carried on.
On Thursday, I was at college so missed the fun, Peter had gone through the usual rigmarole of waiting for the dog to be locked away, then scratching the door every time he was passing to wind it up.
He then spent an hour or so connecting wires whilst standing on a buffet in the basement.
Suddenly something made the hairs on his neck prick up, he had a feeling, a sort of warm breath on my back-type feeling, turning around he slipped off the buffet and was confronted by the dog who barked and slavered in Peter's face whilst pinning him to the wall. This went on until the owner realised what must be happening and arrived to take the dog away.
The owner apologised; it seems his son had come home, not knowing Peter was in the cellar he had let the dog out. I said to Peter, "told you so" and he was forced to agree.
I do not think he went about winding up dogs in the future.