Christmas party pooper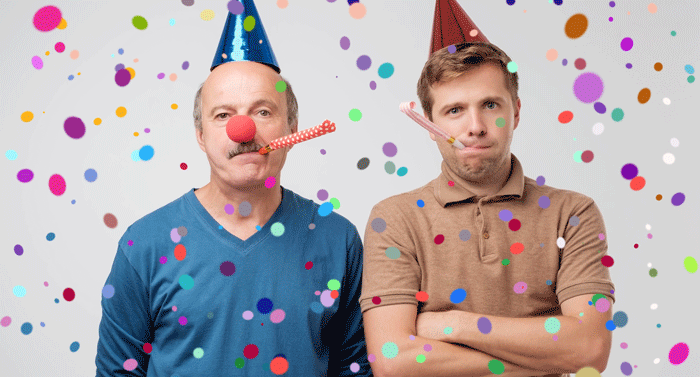 Once a year, Chubb hosted a Christmas party in the stores, all staff were invited, however not many of the engineers turned up as they did not care much for sharing with supervisors like Gordon and could not drink as they were all driving.
At one of the party's I decided to give it a try and see for myself what they were like. Sure enough, only two installers and three service engineers turned up and did not stay long.
The food was average, sandwiches, sausage rolls, pork pie, trifle and cake, a typical buffet of the era. There was beer and wine available but of course everyone was driving.
One of the engineers at the do was Martin who kept us amused with his very dry sense of humour, and kept the supervisors at bay with his ability to fart loudly on demand.
Gordon could not resist pulling me to one side, putting me on notice that he was looking into the circumstances of a service engineer's complaint about a joint box I had installed when relocating a control panel recently. Trust him to make a special effort to spoil Christmas.
After Martin left, it struck me that the obvious way of making sure I received my share of the drinks on offer, was to take two bottles of wine home with me, so I gathered up a bottle of red and a bottle of white, put them in the box on my bike and left.
In the new year, Gordon, our favourite supervisor, called me into his office. He handed me a written warning claiming that the connections in the 100 way joint box I had completed during relocation of a control panel in a famous high street jewellers shop, were not up to the standards expected of a Chubb engineer. It cut no mustard, the fact that I had been forced to work five hours unpaid overtime to complete the work, which was much more than a day's endeavour but because it was a jeweller, had to be completed in a day and working before I could leave.
The fact that I had been provided with 50 core cables to extend the connections to the new panel location, but not provided with a junction box was also ignored, as was the fact I had told my supervisor the following day that additional work to install a junction box would be needed, which was denied.
He then went on to give me a telling off about taking wine home from the party, the supervisors and managers traditionally took all leftovers, but this was not extended to engineers.
I did not attend any further Christmas party's for obvious reasons.