Disabled Access
Electronic Disabled Access Control Systems helping you meet the DDA requirements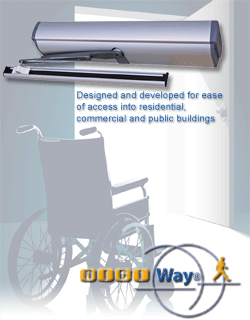 The requirements of the Disability Discrimination Act (DDA) have been introduced gradually since 1996. Part III of the DDA covering Disabled Access - officially called 'Rights of Access - Goods, Facilities, Services and Premises' covers those providing goods, facilities or services to the public and those selling, letting or managing premises.
The Act makes it unlawful for service providers, landlords and other persons to discriminate against disabled people in certain circumstances.
The duties on service providers are being introduced in three stages:
since 2 December 1996 it has been unlawful for service providers to treat disabled people less favourably for a reason related to their disability;

since 1 October 1999 service providers have had to make 'reasonable adjustments' for disabled people, such as providing extra help or making changes to the way they provide their services; and

from 1 October 2004 service providers may have to make other 'reasonable adjustments' in relation to the physical features of their premises to overcome physical barriers to access.
Click image to buy online
.
Digiway Door Automation
Providing Disabled Access
The DIGIWAY disabled access automatic door operator from the CDVI Group is a self contained unit for motorised opening and closing of single and double leaf doors.
The unit is mains electricity powered but contains a battery backup for 600 operations in the event of a power cut.
The DIGIWAY disabled access system features self learning operation and has a built in radio receiver for additional radio control use.
The system can be triggered by a simple push button or from any access control system. Additionally, an electric lock can be added and controlled by the DIGIWAY disabled access unit.
Disabled Access Switches
Designed to comply with the requirements of the Disability Discrimination Act
We supply a series of disabled access switches which employ the "All Active" technology, meaning wherever the switch is pressed it will activate.
This creates a larger target area, and is designed for people who have limited dexterity.
The units require a housing for surface fix which is designed to deflect attack in harsh areas.
Disabled Access Radio Control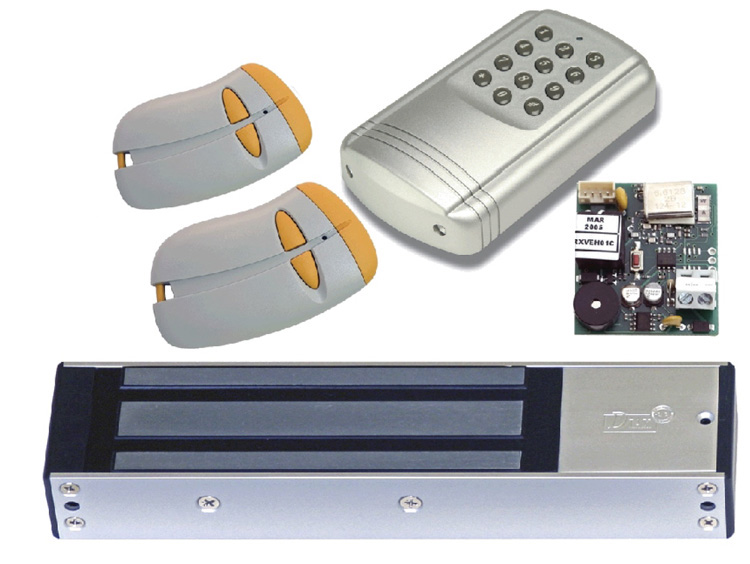 For those single door applications requiring disabled access where wiring can be difficult, we have developed the RF magnet.
This is a new and innovative solution where the magnet PCB includes a radio receiver for 10 x transmitters - this could be 10 staff with hand-held transmitters, a radio keypad, radio exit switch, radio disabled all-active switch or any combination.
Supply 12Vdc to the disabled access magnet, and that is all - everything else is wireless.
Additionally, the magnet can be operated in the normal method of operation in tandem with the radio option.
Special order, 2-8 weeks, Contact us