Just getting my monies worth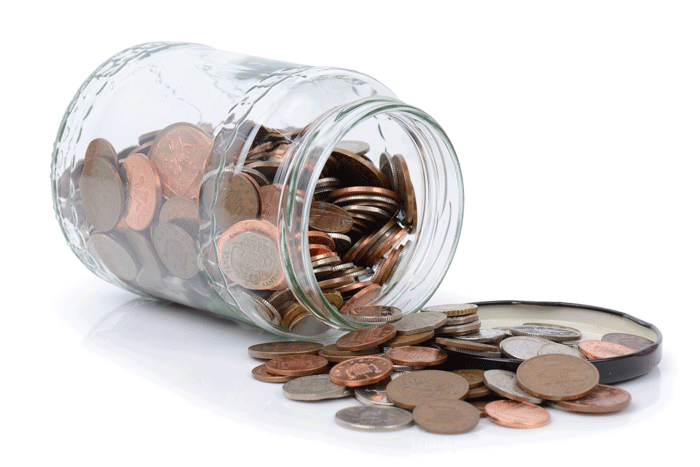 One evening I was setting out with Clancy for a beer in the Crown in Bradford, when we arrived Clancy had bumped into an old friend outside the pub where the two were regulars.
By all accounts the pub was not very busy early on weekdays, the landlord and landlady, a husband and wife team had decided to try to improve sales.
As we walked into the bar, it was immediately apparent that the landlady was topless behind the bar waiting for customers, I was unaware that this was not normal assuming Clancy had brought me to the Crown to see if I would be embarrassed.
Neither Clancy nor his friend said anything about the new sales drive which later transpired was in its first day of operation. Clearly word had not got out yet as we were the only three people in the pub.
Clancy's friend bought the first round, the beers were pulled and standing on the bar, Clancy and I helped ourselves to one each, but something was troubling Clancy's friend, he was looking intently at his change, turning the coins over in his palm with his thumb.
He came to the conclusion that he had been overcharged by 2p per pint. Looking up at the landlady he said "here love, what's all this, beer's gone up by 2p a pint", the landlady held her hands either side of her breasts pushing them closer together and replied "what do you think all this is for".
Without a moment's hesitation Clancy's friend reached over the bar and grabbed hold of both her breasts, the landlady let out a yell and seconds later the landlord dashed into the bar to see his wife with Clancy's mate's hands cupping her.
The landlord picked up a bat and shouted "Oi Gerroff her".
Clancy's friend, cool as a cucumber simply replied, "it's alright, I'm just getting my money's worth".
As far as I am aware, the sales did increase during the weekdays, so you could say that the sales drive had been successful, history does not record how many times the landlord had to pick up the bat for others who wanted their 'money's worth'.