Mark the storeman tote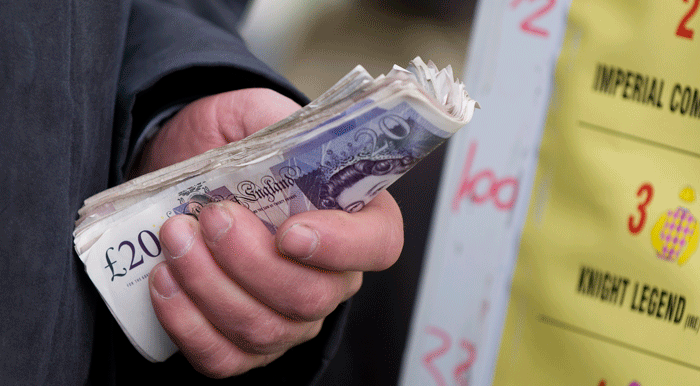 As previously mentioned, apprentices were required to work in the stores two or three days a month to become familiar with the product range and part numbers.
The stores were run by a fifty-five-year-old storeman, Mark. He was a personable chap who was always ready to help where he could, he liked his tea strong with no milk or sugar, his jokes were as rude as they came and he had a wry sense of humour, one of the few members of staff who understood Martin 's jokes.
Mark was very knowledgeable and reliable, he often corrected errors on the build list prior to the equipment being taken by van to site, and it was often obvious to the installers when he had been on holiday as they would receive only what was on the build list regardless. The errors in the main were not huge, just annoying i.e. ten sheets of hardboard and CC wire rolls included, but no staples or panel pins.
One such build error had resulted in the incident previously mentioned in which a delta bell had fallen off a building for want of correct fixings.
The worst week to be called into the stores was stocktaking time, go round and count everything, put a piece of paper in the storage bin or shelf with the quantity number written on it and continue until you could not count another item. I recall seeing handwritten notes for things like galvanized staples and panel pins simply saying "lots","loads" and "even more".
Mark was in on the laxative tea bags joke I had running with my favourite supervisor Gordon and always asked me how many cups I had made him before the end of the day.
Mark had a hobby, he loved to gamble on horse racing and was something of an expert. He had been working his own system for several years and claimed he had enough tucked away to become a tote; this was his retirement dream which he came to realise sooner than expected.
Despite living out at Mytholmroyd Mark did not have a car and used public transport to and from work each day, if he ever needed a vehicle, he would typically borrow the delivery van over the weekend, as this was only in use weekdays.
However, on one occasion, Mark needed a vehicle and the van driver Roy was on holiday, one of the supervisors was delivering to sites and had already been given permission to keep the van over the weekend, so Mark asked around, and one of the service engineers said if he gave him a lift home, and collected him again on Monday, his car could be used.
A few weeks later, an inquiry had started by the admin, one of the service engineers had filled his car using the company fuel card over the weekend.
The engineer was called in and could not recall having done so as he knew this was against regulations. He recalled that Mark had borrowed the car but could not recall when. Mark was asked if he had filled the car, which he denied.
That was a mistake, as the company now had to consider if someone had access to a fuel card other than their staff.
Eventually Mark admitted that he had filled the car, he said, the card was just behind the visor and the tank was empty, however he knew the rule and was dismissed for gross misconduct.
Within 6 months, Mark had taken up a tote at York racecourse and I understood he was happy that it had worked out in his favour in the long run.