Nude art all over the house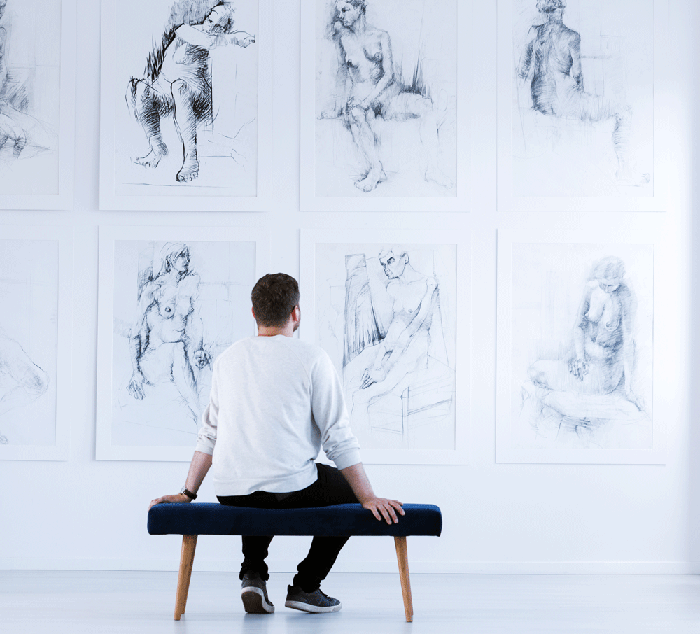 Gordon handed me a file of papers and after checking these I set off to site. On arrival I was granted access by a young man I estimated to be the same age as myself, I took him to be the son of the owners. The house was beautifully decorated throughout, cream carpets, powder blue walls, ornaments and paintings and brand-new kitchen with granite worktops.
In the hall, I noticed a certificate in the young man's name for having flown on the inaugural flight of Concord. Also, in the hall, and every other room in the house were paintings and drawings of a twenty something year old lady in classical poses, mainly half nude but some leaving nothing to the imagination.
Whilst working in the house, the young man offered me tea and coffee several times a day and we chatted about the Concord certificate, he was very personable and helpful. However, every time I moved anything, bedroom sideboard, footstool, ottoman, laundry basket, settee, armchair etc. I found pornographic books which I thought was a bit odd. I had to empty a built-in wardrobe in the back bedroom to run a cable and discovered more porn, dildo's, vibrators, and lots of books on art, mostly nude art.
His mother and father arrived only fifteen minutes later; it was immediately apparent that the nude paintings and drawings all over the house were of his mother when she was younger. I could not help but wonder what his school, College, Uni friends must have thought after meeting his mother at the family home.