Robin Mills Canteen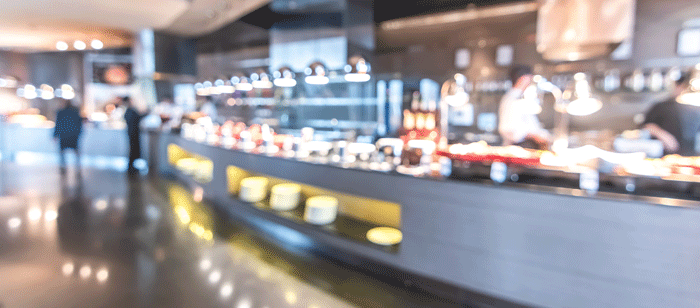 Robert Glew wool, based in Robin Mills, Idle, Bradford was one of Chubb's customers. I worked at the mills altering and extending the alarm system several times.
The mill was highly visible from the main Leeds Road through Idle, the original 1860's mill was built entirely out of York stone the buildings comprised a single-story northern light roofed factory area the full width of the site, a four storey traditional mill building with an unusual featureless square tower at least another two stories high with a pyramid shaped roof was set at ninety degrees to the first building. Another two-storey northern light building was adjacent to the four-storey building and connected with a bridge at first storey level.
A 1930's brick-built office building had been added in front of the single storey building which partially hid the stone mill when viewed from the road, in addition, another brick built warehouse dating from the 1960's had been built at ninety degrees to the other two stone buildings, this along with the office building opposite formed a large rectangular car park and loading bay area surrounded by the five principle buildings.
Behind the stone mill buildings, a large modern building had been added, this building's footprint was equal to all the other buildings on the site doubling the size of the premises.
On one occasion, the office building and the warehouse building required a cable to be installed to link them, this meant that James and I had to use ladders to laboriously clip a cable on the outside of the buildings between the two, it took three days to complete.
The most surprising feature of the mill, in my opinion, was the staff canteen, dating from the 1960's era it was bright an airy and set up for self-service, there was a menu change depending upon the time of day, in a morning breakfast was the main offering, with three different types of sausage, scrambled, fried, boiled or poached eggs, smoked and unsmoked bacon and all the trimmings such as mushrooms, beans, black pudding, toast, tomatoes, fruit juice and hot drinks.
Later came lunch, typically meat pie, battered fish, lasagne and stew would be a typical choice with vegetables, fresh fruit, fresh squeezed juices, tea, and coffee and of course a choice of several puddings, spotted dick, jam roly poly, treacle sponge, bread and butter etc. all with cream, custard or ice cream.
Later still, and evening menu for those working shifts was to be had, this was just as good a selection but now included cakes, chocolate, walnut, lemon drizzle, Victoria sponge etc.
The canteen was heavily subsidised, and prices were around thirty percent of those charged in typical working class café's so less than a pound for breakfast all you can eat, about the same for an evening meal including cakes, and one pound fifty for lunch with pudding, hot drinks were free as often as required, the quality for the food was such that eating there was akin to eating at a good restaurant in the day.
Needless to say, work on the mill would always run over time by at least a day or so, we tended to arrive an hour early, have breakfast and then later lunch and even stay after time for tea. Trying to put in a full day's work when fed well was always a bit of a challenge, I recall on one occasion, after gorging on all you can eat breakfast, then partaking in lunch, the engineer and I had an hours snooze in his car to recover.
Incredibly, I would estimate that seventy percent of the mill workers chose to bring a packed lunch and eat sandwiches and drink from flasks whilst sitting at their machines, I could not understand this when they had access to what I still consider to this day, the best works canteen in the north of England.
One engineer Peter only lived half a mile up the road from the mill, yet he would decline home meals when working on the alarm and pushed it a bit calling in for an early breakfast occasionally before work, even when there was no work required on the alarm in the premises.