Sealing External Call Points
Installing external call points - IP Ratings
Please note that most call points do not have an IP rating unless they are installed correctly. To achieve an IP rating manufacturers recommend that call points have additional sealing completed by the installer. Please see details below as a guideline to best industry practice when installing. Failure to seal the unit will result in water damage to the PCB's and other components not covered by warranty.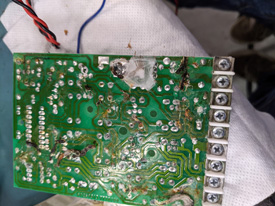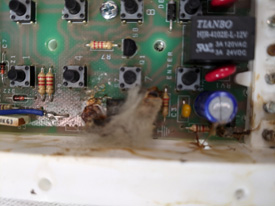 Typical Water damaged PCB after just 12 weeks when not installed correctly
This section has been reproduced from the Videx installation manual, however the installation principles are identical for all surface, flush or bezel style mounting options for audio and video call points (and keypads)
PANEL AND BACK BOX INSTALLATION
The following guide lines should be followed with respect to the installation and care of the panel and accompanying back box. The back box should be adequately secured to the wall to prevent risk of injury.
• To prevent water ingress to the panel ensure that a good seal between the back box and the face plate itself is made. The neoprene seal on the face plate will offer this as long as the back box front is flush with the wall surface. Always ensure the panel is tightened sufficiently to compress the neoprene seal.
• In the event of gaps due to uneven walls we suggest using a silicon sealant be used. In the event of water ingress to the back box we would also suggest drilling 3x4mm holes at the bottom of the back box to allow any collection of water to escape.
• Always ensure all cable entry points are sufficiently sealed to prevent water ingress (refer to Fig.1, Fig 2 and Fig.3). All cables should loop down and then back up to the termination connections to avoid any water travelling along the cable and onto the pcb.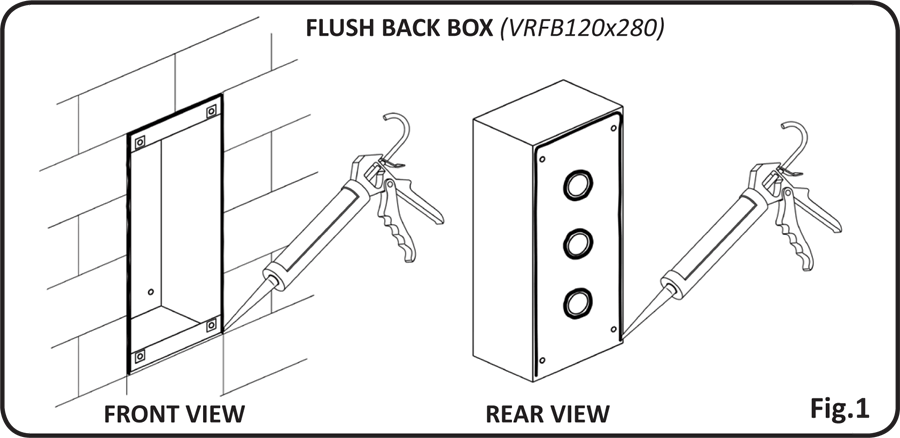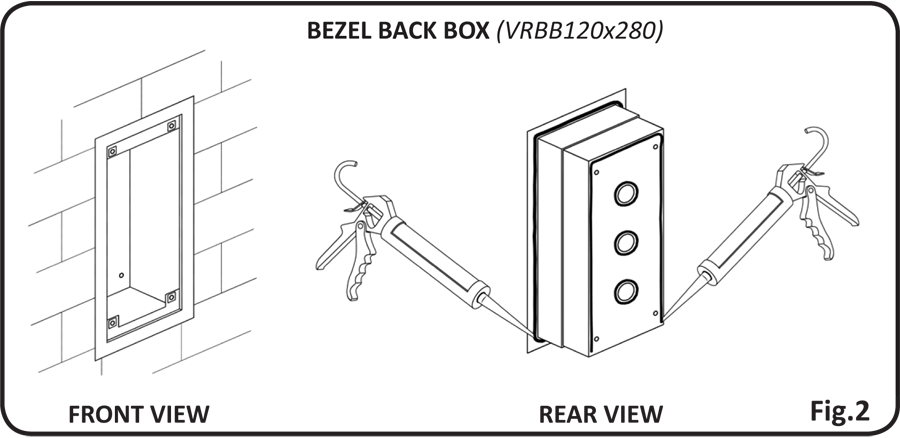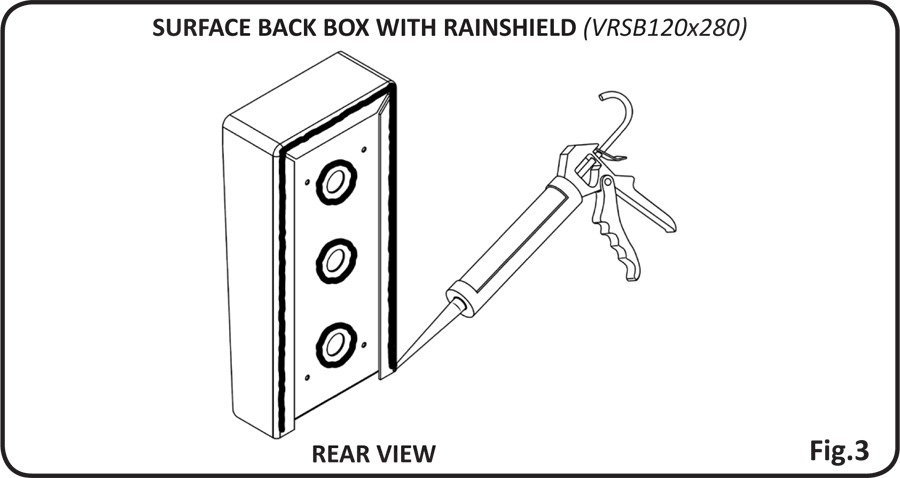 Images and text are copyright Videx Technical Manual Edition 1.0