Swimming home from Heaven and Hell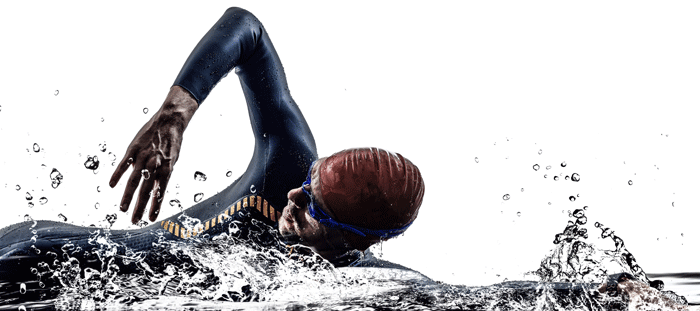 It was Friday, I was working with Clancy, Duncan and Andrew in Leeds and we decided we would go to the pub after work. We duly arrived in the Town Hall Taps, a Tetley's pub directly opposite the Leeds Town Hall. I bought the first round of beers, sat down to enjoy mine and the other three had finished their pints and were ordering more.
I signalled I was ok, having only taken a sip and they bought three. Less than five minutes later they had consumed these and ordered again, I still had two thirds of a pint, so declined another. Before I had reached half a pint, they had drunk the third and it was my round again. I did buy myself one at the same time but could see that I was out of my league here.
I dropped out of the rounds, having bought eight pints in twenty minutes, and gave up trying to consume beer at the level Clancy and the others were capable of. I estimated that after five pubs and three hours, they had consumed sixteen pints each.
At this point, my girlfriend had arrived to join us, we were supposed to be having a few drinks together that evening after having a pint with the engineers. This never happened, I believe I had managed eight pints and was in no fit state to go on drinking, so we caught the bus home for an early night.
The next week, Clancy told me that the engineers had continued together, and by this time had been joined by three more, the group worked their way around several more pubs including the notorious Market Tavern, which had a window in the bar overlooking the enclosed dirt floor yard covered with a tin roof, one wall had been whitewashed and this was the gent's toilet, nervous people need not worry about going to the toilet alone, as their mates could watch from where they sat.
At ten thirty the pubs closed. It was then off to a nightclub, they arrived at the Heaven and Hell in Leeds, two were not admitted as they were worse for wear, however Clancy, Duncan and Andrew were allowed in. Within an hour, Andrew had set off to the bar, walking directly he failed to notice he was on the upstairs mezzanine and had fallen off the balcony landing on a table full of drinks, flattening it and spilling the drinks. To give him his dues, he was still holding his pint glass and heading for the bar when the bouncers steered him out of the club.
Clancy and Duncan recalled dancing with a beer in one hand on the crowded dance floor, when a stray arm knocked off Clancy's glasses, he got onto his hands and knees and collected them, but one lens had detached and got kicked across the floor, all he could recall was the sight of the lens vanishing under stomping feet.
Whilst they were in the club, it had rained heavily, as they set off home together they encountered a very large puddle of water in the road outside the Merrion Centre, they both lay down in this to cool off, and being so drunk, started to swim home.
Clancy then realised that he was alone, it was extremely late and busses etc. had stopped running, so he set off the walk home. Unfortunately, home was at Clayton in Bradford, approximately fourteen miles away. He never made it, reaching his mother's house at five AM, he banged on the door and fell in when it opened, he had collapsed and slept on the floor of the hall and had embarrassed himself by peeing on the coats in the hall closet and on his mother shoes.
Around eleven and after some greasy breakfast, he started to recover, only for his mother to say, "I don't mind you coming home son, just not in that state".