The delivery van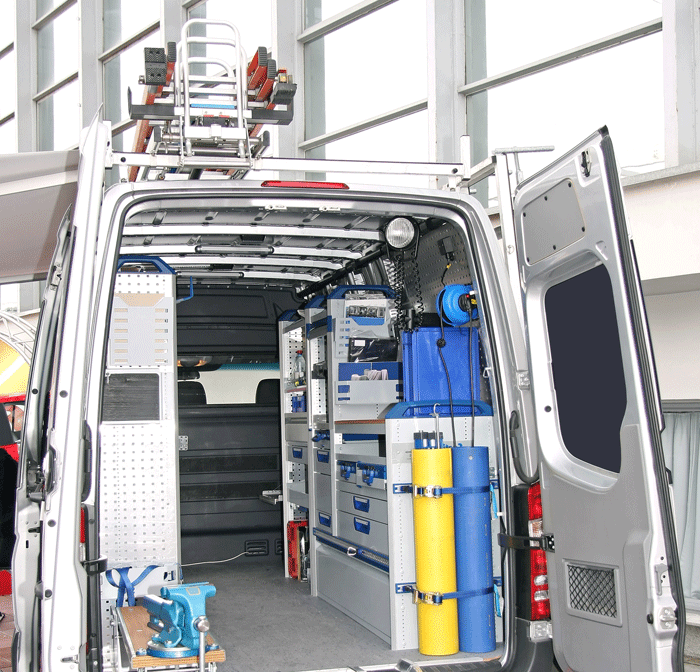 The company delivery van, a Ford Transit, was the pride and joy of the driver, Roy. The van lived in the stores when not out on the road and was cleaned and maintained to a level more befitting a classic car, than a works van.
Roy had a great job delivering all the parts and some of the tools, such as ladders and steps, pipe benders etc. to site prior to installation engineers arrival, his workload was so light that the van only went out for about ten hours a week on average, the rest of the time it was being checked and cleaned. Even when it was in use, Roy never exceeded any speed limits and only drove at forty miles an hour on motorways and dual carriageways.
Around 1978 the van's lease came to an end and a new van was delivered, Roy spent two weeks just preparing the new van for its use, fully lining the interior with plywood, building and adding a shelving rack with plastic storage boxes for smaller orders. Fitting additional lighting in the back of the van, and fog lights on the front. Obtaining seat covers and carpet mats to protect the interior along with a steering wheel cover and a cup holder.
Next were the Chubb decals, very carefully applied to the sides and the back doors, film coating on the glass in the back doors to prevent people from looking in, and last but not least, a large new galvanised roof rack, custom made for the van, for delivery of ladders and steps.
The old van was in such good condition that it was a much-desired item, seven of the engineers asked the finance company if they could buy it and one managed to do just that.
One of the fun facts was, Roy could not work out why the van used nearly twice as much diesel fuel during his holidays.