The worlds slowest engineer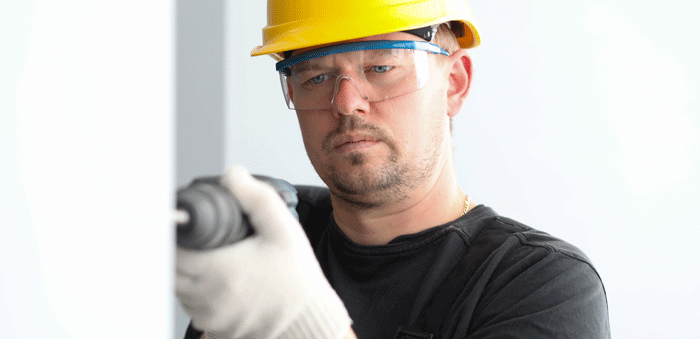 James was old school, had worked in the industry for many years and was adopted during the takeover from Rely-A Bell and Burgot when Chubb was formed. He was mid-fifties, smart, casual and travelled everywhere by public transport.
He never put a foot wrong, customers loved him, his installations were top notch, however every installation he completed went significantly over time.
No one dared to say anything to him, as the quality of his work was second to none, working with him as an apprentice, I found frustrating as he seemed to go out of his way to take his time.
On one occasion, I helped for an afternoon at a domestic installation in North Leeds, to finish the system, all that was left to do was install the outside bell box, when I arrived we set up the drill and extension lead, taking great care to fully unwind the lead and spread it out onto the driveway in a series of s bends to ensure it did not overheat.
Ray then selected all the tools he would need, drill bits, fixings, screws, large screwdriver, small screwdriver, box spanner, terminal screwdriver, spirit level etc. etc.
We then unlocked the ladders and carried these one section at a time to the front of the house where he checked them carefully and re assembled them into a triple extension ladder, the location of the sounder meant that the ladder required to be on uneven ground, so Ray set off back to his toolbox where he had some wedges to ensure the ladder was perfectly level.
Next, he took the packaging of the bell box, taking great care to open the outer cardboard carton, then split the adhesive tape and remove the plastic bag. Opening the unit and inspecting every last bit to ensure no damage to the plastic coating could be seen, ensuring me that the box may rust if the coating was damaged.
It was painful watching him climb the ladder with the back plate and spirit level, mark the hole locations, climb down, climb up with the spirit level and check a second time, climb down, climb up with the drill and make four pilot holes, climb down change the bit, climb back up and re drill, climb down.
It was like watching paint dry and after what seemed an eternity it was five o'clock and time to go home. It had taken over four hours to install the box meaning he had to return to the site the following day to tidy up and show the customer how to use the system.
The very next day I was working with Clancy, between us we installed a bell box on the outside of a commercial building in under thirty minutes, and it was perfectly central, straight and level, fixed properly and with no damage to the plastic coating.