ZKTeco Biometrics and Metal Detectors - Heat Fever Detection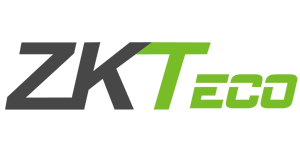 ZKTeco specialise in provision of Touch-less Biometric solutions with fever detection
In these times of Coronavirus - COVID-19 pandemic, the ability to screen people who may be showing symptoms of infection is increasingly desirable, ZKTeco offer a full range or products to meet with this demand for projects such as Airports, Hospitals, Colleges, Universities, factories, education, airports, building sites etc.
As authorised distributors for ZKTeco in the UK, Online Security Products Ltd. are ideally placed to handle project enquiries for ZKTeco biometric touchless solutions with built in fever/high temperature detection and provide a point of contact for systems developers, project managers and solution providers to access the manufacturers support they need in deploying these products within their projects.
Whilst Online Security Products Ltd. primary role is as a trade distributor of ZKTeco products, and you can order these directly from our website providing you are familiar with these products and their deployment (minimum order 5 units). Contacting us for assistance with projects is the first step in the UK, we can determine if you require project assistance from ZKTeco Europe who have a product management team ready for deployment.
If you are managing a project in the UK which requires these products please use the contact form below
Features
You can set the system to detect and recognize, if face and temperature, if palm and temperature, if face and palm and temperature combined, if temperature only.
Detect non registered visitors.
With or without mask detection and authorization.
Activate alarm or door relay.
You can set the temperature detection threshold, recommended at a half a degree higher, around 37.3. as there will always be an atmospheric influence, caused by sun, wind and humidity.
The system is an access control and time and attendance terminal, so it is not just a necessary solution for temperature detection during the present crisis, but rather a beneficial business investment.
We are ZKTeco Authorised Distributors
| | |
| --- | --- |
| | Buy ZKTeco Metal Detection & Temperature |
Proface X - Award-winning biometric facial recognition terminal
Proface-X [TD] - Award-winning biometric facial recognition terminal with Body Temperature Measurement
Speedface [TD] - Biometric Access Control Terminal with Body Temperature Measurement
ZK-D3180S [TD] - Metal & Temperature Detection
Please see youtube video of the product range below
Please see details of the range below
Click on the images to download the brochure