Intruder Alarm



Intruder Alarm Products
Buy Professional Intruder Alarm Products online from an established company
Online Security Products, suppliers of professional Intruder Alarm products from top manufacturers. We supply a vast range of professional products from leading manufacturers at low prices to trade and industry.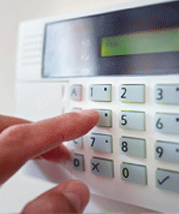 Intruder Alarm Distributors
Online Security Products Ltd. offer a vast range of professional Intruder Alarm parts from many major UK manufacturers including Scantronic, Texecom, Honeywell and Pyronix.
Intruder alarm systems are designed to protect buildings by making a noise or calling keyholders/police/fire authorities when an intruder, personal attack or other alarm is activated.
Often Intruder Alarm systems are installed to Insurance requirements, these systems are graded and must be designed, installed, commissioned and maintained by a registered company. DIY Intruder Alarm systems are possible for technically aware users, however most manufacturers will not provide any support either for the design, installation, fault finding or repair of a Intruder Alarm system, referring end users to specialist Intruder Alarm installers for this service.